Meet Leon
Leon has a powerful and practical teaching style that keeps his audience coming back for more. Using the Spirit Contemporary® style he has made famous, Leon empowers people to be led by Holy Spirit in their everyday lives. Leon and his wife, Sally, enjoy hanging out with their growing family. They have 4 daughters, 1 son, 4 son-in-laws, 1 daughter-in-law, a granddaughter, and 2 grandsons.
• Senior Pastor of Springs Church, one of the largest churches in Canada
• Conference Speaker
• Television host of The Spirit Contemporary Life and The Leon Show
• CEO of Miracle Channel, Canada's only 24/7 Christian television station
• Author of The Spirit Contemporary Life: Unleashing the Miraculous in Your Everyday World, Devoted with Leon (a daily devotional), weekly columns in The Winnipeg Sun and Calgary Sun
• Founder of Spirit Contemporary International, a US ministry
• President of Springs Christian Academy and Springs College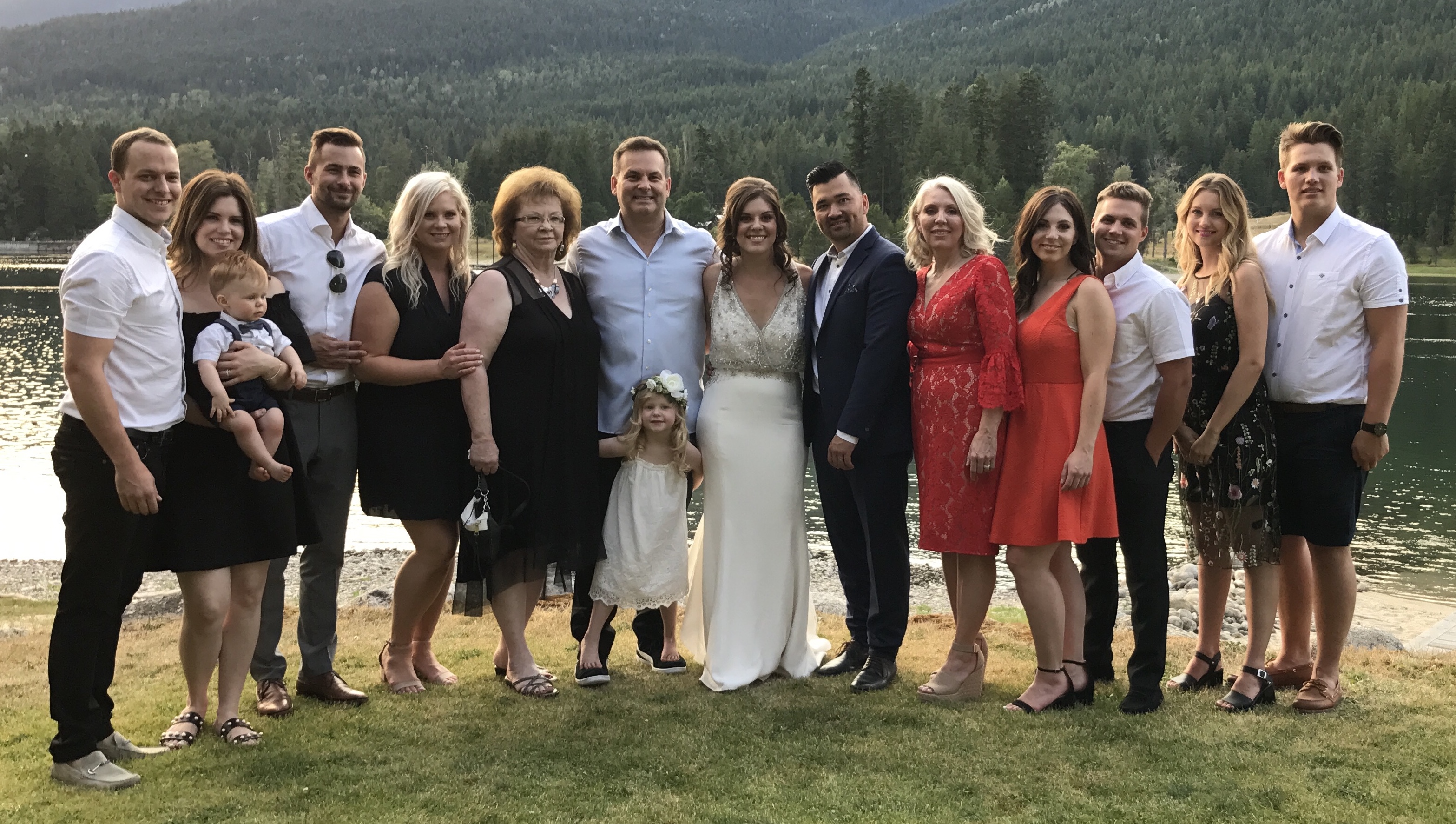 Leon's family left to right: Jeremy, Tamara (Holding Ellis), David, Danielle, Jacquie, Leon (Sloane in front), Eden, Jayden, Sally, Michala, Austin, Jessica and Zachary.
What is Spirit Contemporary?
Spirit Contemporary® is the key to living an empowered life—one that connects your day-to-day existence with God's supernatural power.
"Years ago when I worked as a first responder-EMT, I witnessed so much pain and injustice. As a Christian, I wanted so badly to help the hurting people I encountered. I wanted to see God's miraculous power at work—not only at the altar—but also in the back of my ambulance. The trouble was, I needed to find a way to pray for people and talk about my faith in a way that wasn't strange or off-putting to those who didn't know Christ.
Maybe you can relate. You want to see miracles happen in your everyday life in a way that attracts people to the Jesus you know and love. The good news is you can, and this new way of communicating and living out your faith is what Spirit Contemporary is all about.
I believe it's going to change your life radically!" – Leon Fontaine
Send in your prayer request
Send in your praise report

By Mail:
Spirit Contemporary International
P.O. Box 31759
Phoenix, AZ 85046
By Phone:
1-866-272-LEON (5366)